Disinfection & Sanitizing Services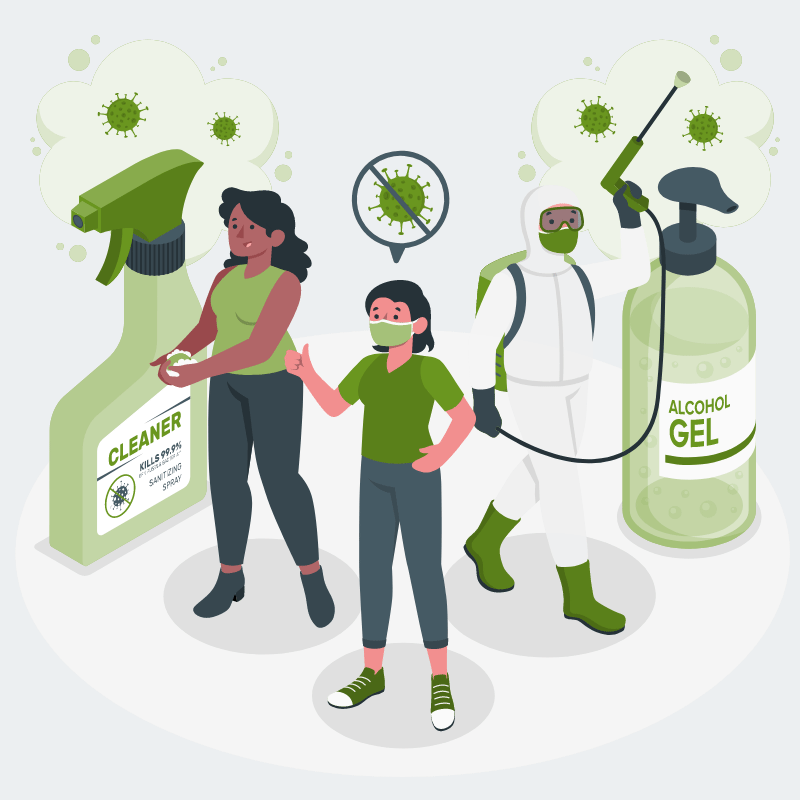 Let's Make Your Home Safe & Pest Free!
Disinfection & Sanitizing Services
Disinfect your home with our expeditious and guaranteed – Corona-virus Home Disinfecting service.
The whole world is going through difficult times, everyone needs to take precautions and keep them safe from the corona-virus which has affected many lives. The good news is that we are fighting this battle together with less fear, and coming up with new ways to keep going in this difficult times, quick pest control has come up with Corona-virus Disinfecting service which will help us prevent corona virus from spreading and keep our home safe from this viruses.
Quick pest control is a company highly trusted and appreciated by our customers for our quick and reliable timely service we offer
pest control services like rat pest control services, pre-construction pest control, cockroach control services in Mumbai, kill bed bugs in Mumbai, and many other services related to pest control services in Mumbai.
So let's find out why Corona-virus Home Disinfecting service is required for your home and office.
People who move in the premise of your building using lifts, door handles & other things around are sometimes silent carriers of this deadly virus after you come home from the market you use your door handle or might use the refrigerator and other appliance which increases the chances of the virus to enter your home and spread in your family our Corona-virus Home Disinfecting helps kill the virus making your life risk free.
Don't worry, we are here to help you! You just relax because you landed on the best pest control companies website, We promise to offer quick & effective pest control services with guaranteed results.